Septic System Installation And Replacement Service
Septic tanks are not easy to install. They require excavation to create a ditch to place your septic tank and heavy equipment to dig, carry and place heavy objects. This is not something easily handled by anyone other than a professional. Septic tank installations often require approval by your local municipality. It can be difficult to obtain that approval on your own. Black Rock Underground LLC can handle all of the septic tank installation process for you.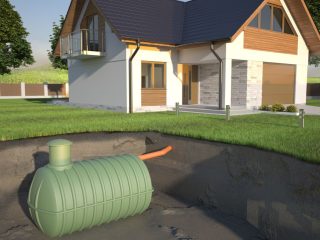 Services Offered
Septic System Installation
Septic System Repair
Septic Tank Replacement
Drain Field Replacement
Contact Us For Your Septic Tank Installation Today!
We proudly provide septic system installation services to the Portland, Oregon metropolitan area. They eliminate monthly sewer charges from your local municipality and are easily maintained. Connect up with us today for an estimate for your septic system installation service. Call Black Rock Underground, LLC Today! 503-747-9312